Renhold V.C. Primary School
Renhold V.C. Primary School
Nurturing Minds, Inspiring Greatness
Headteacher:
Mrs Andrea Ward (SENCO and Designated Safeguarding Lead)
Renhold V C Lower School
Church End
Renhold
Bedford
MK41 0LU
T: 01234 771724
In the event of inclement weather, you can find the school closures list here.
Updates from the School
September 2018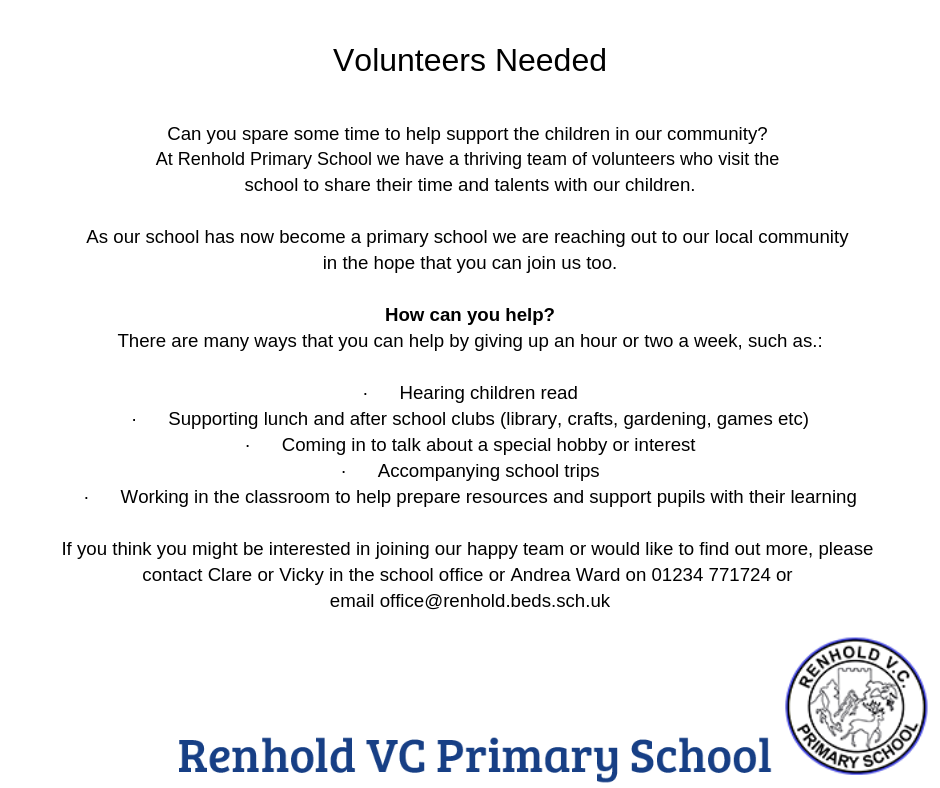 Mrs Wilson worked really hard over the summer to mastermind the wonderful entrance area at the school along with the many hours of labour she's put into it's development over the summer. Thank you also to Mr Beddall who brought it all to fruition with the final installation. It looks absolutely fabulous!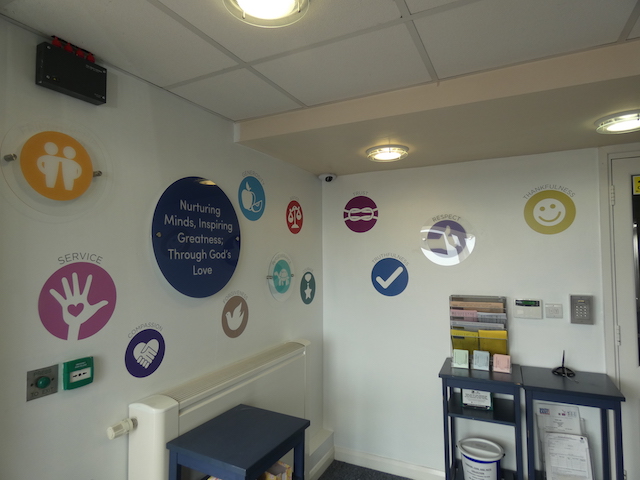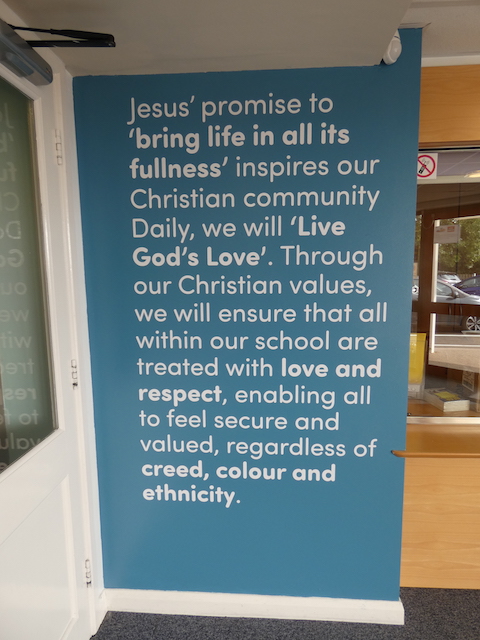 Author Visit - Ethel Mortenson
The school were visited by author Ethel Mortenson where she read to the pupils "The Adventures of Mr Woolley"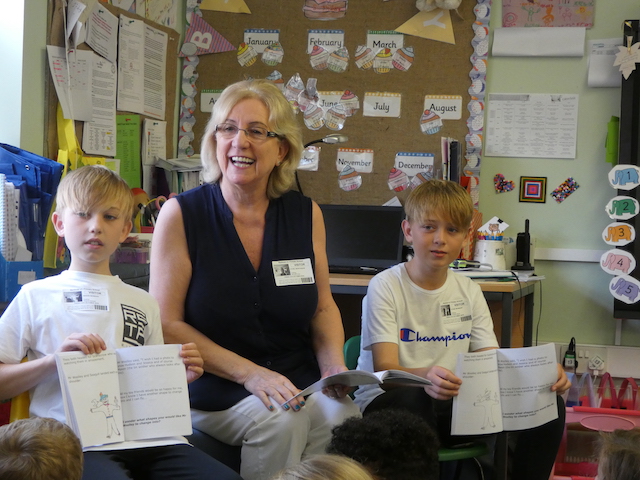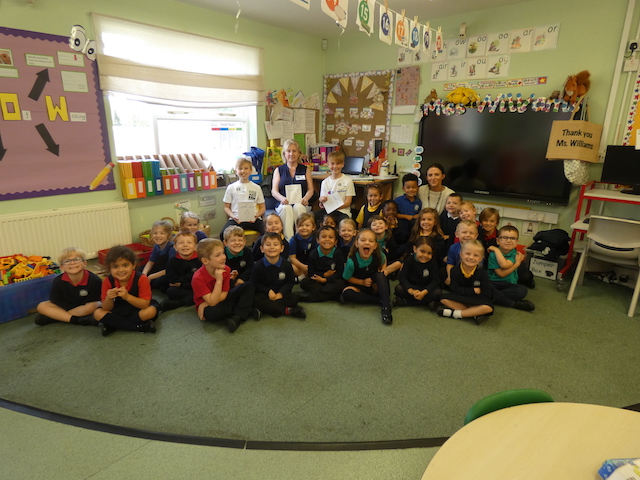 Term Dates
Renhold Lower School Term Times
Spring Term 2019
3rd January to Friday 5th April
Half Term Break: 11th February to 15th February 2019
Summer Term 2019
Wednesday 24th April to Friday 19th July 2019
Half Term Break: Monday 27th to Friday 31st May 2019
For more school dates and information, visit the website here.
Archive
Photos from the new buildings arriving (Image 1, Image 2, Image 3, Image 4, Image 5, Image 6, Image 7, Image 8, Image 9, Image 10, Image 11, Image 12, Image 13, Image 14, Image 15)
For further information about school admissions in Bedford Borough, visitthe council's website here. If you are in Central Bedfordshire, visit the council's website here.