The Polhill Arms
Our Village Defibrillator
In June 2015 the emergency defibrillator was fitted at The Polhill Arms following fundraising efforts by Paul and Lindsey who organised the fund raising in order to purchase and fit the device. Across the village there are eight residents who are trained to use the defibrillator. However in the event of an emergency, the code can be given out by the 999 operator at ambulance control who will talk the user through what to do.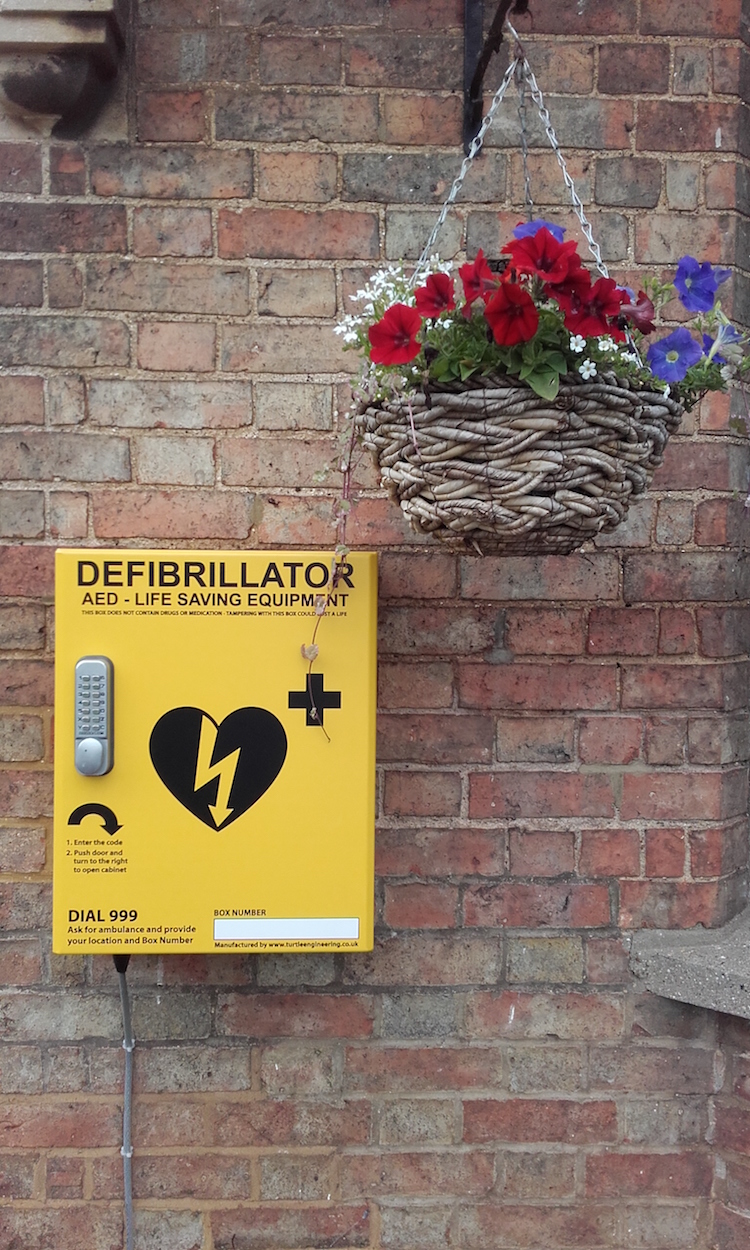 About The Polhill Arms
The Polhill Arms is a popular open plan village pub with an extremely relaxed, welcoming family friendly and homely atmosphere.
We are situated in Bedfordshires rural countryside at Wilden Road within Salph End of Renhold, but we are only 5 minutes drive from the urban areas of Putnoe, Goldington, Brickihill and Norse Road Crematorium and a moments drive from the A421 bypass.
We offer a wide range of services and can cater for small functions including funerals. We serve good pub food and traditional pub games are played including darts, dominoes and skittles. Our fresh Fish & Chips from Billingsgate, eat in or takeaway continues to be popular, Most major debit & credit cards are accepted. Cask ale is our speciality serving Greene King Ales and up to 5 guest ales including a real ciders from Westons and Aspalls. We feature in CAMRA's Good Beer Guide for the seventh year running and are CASK MARQUE accredited as well as being awarded North Beds CAMRA Cider Pub of the Year 2016. We have launched SKY sports and BTSport in HD on our large screen TV's showing Barclays premiership matches and to support our ever increasing rugby following.
The Polhill Arms opened as a public house in 1851 by Higgins & Sons Limited Brewers of Bedford. In September 1931 Higgins & Sons was sold to Wells & Winch of Biggleswade and all pubs were sold including The Polhill Arms. In 1961, Greene King & Sons acquired Wells & Winch of Biggleswade and all pubs were transferred to Greene King of which we are still part of. The pub has seen many eras from it's Victorian roots including two World Wars. You can find out more on the Pub's Website.