Renhold Brownies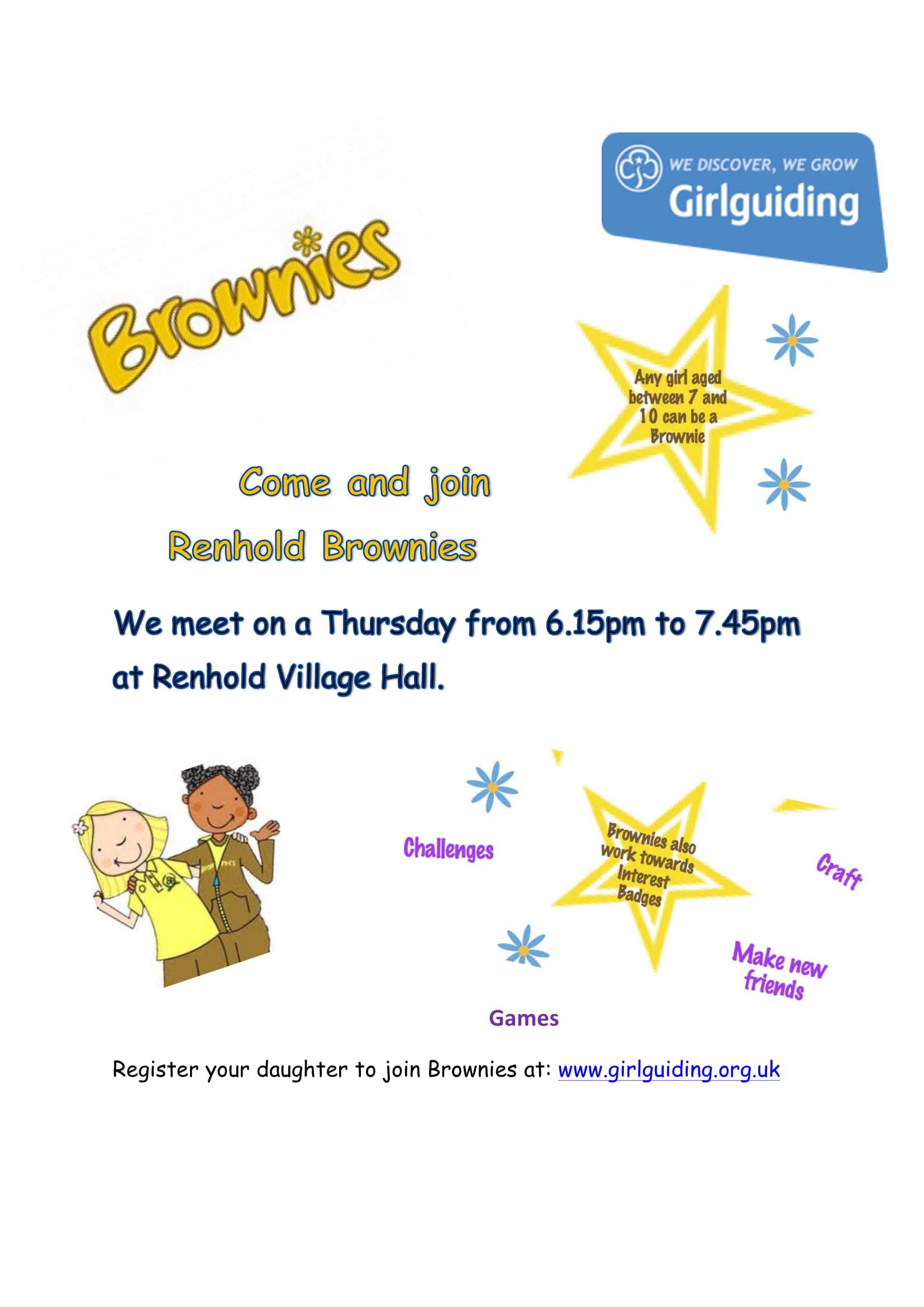 Renhold Brownies meet on Thursdays at the Village Hall in term time only.
We do lots of different activities, including arts and crafts, earning badges and playing lots of games.
We also meet up with other Brownies and have activity days and trips out.
If you are interested in Brownies please visit the Girl Guiding website to read more about us.
You can find more information about how Brownies is organised and what you can expect to find if you join here.
If you decide you would like to join the brownies, you can register here.
Contact Kim 01234 267150