Welcome to Our Village Website
Hello and welcome to our website, here you will find all sorts of information about Renhold and the events happening around the village and local area.
You can also find us on Twitter and Facebook
Renhold Village Update
Next Parish Council Meeting is on Thursday 20th June at 7:30 pm at Renhold Village Hall, Wilden Road, Renhold.
The Agenda for the May Meeting can be read here.
The MInutes from the April Meeting can be read here.
Borough Councillors Report for May here.
Need help? Speak to the Renhold Village Agent. More info here.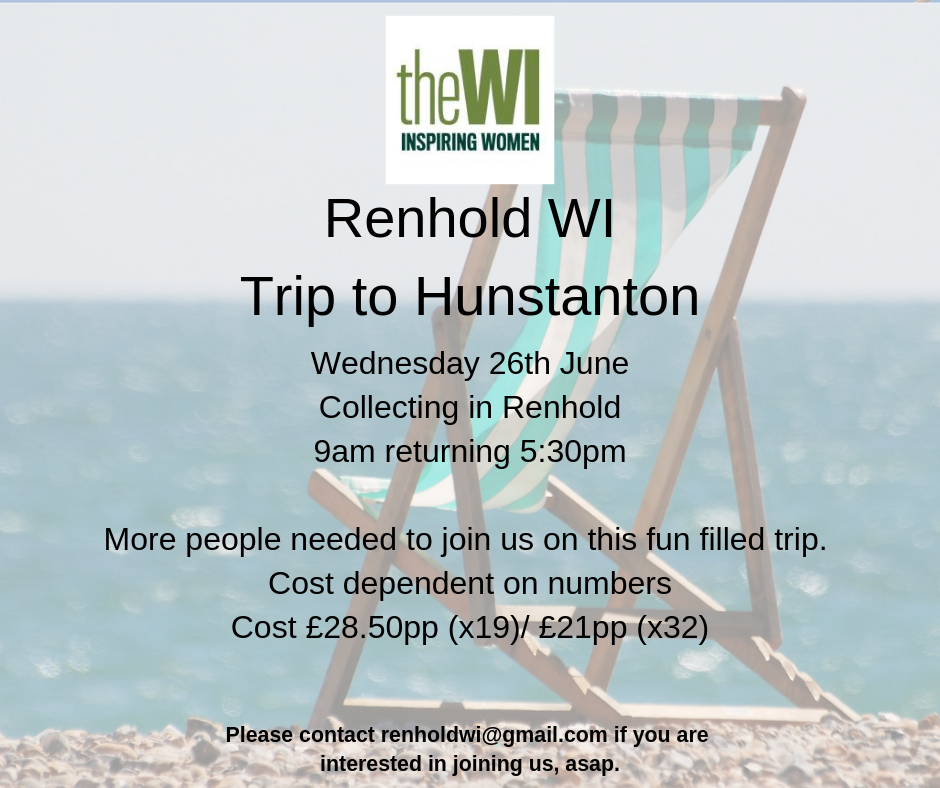 Use our interactive map to explore Renhold. Click on the markers on the map to find out more information or use the links below:
Upcoming Donations Dates at King's House, Ampthill Road:
17/05/19
23/05/19
07/06/19
18/06/19
01/07/19
19/07/19
30/07/19
Sign up to be a donor or find more information here.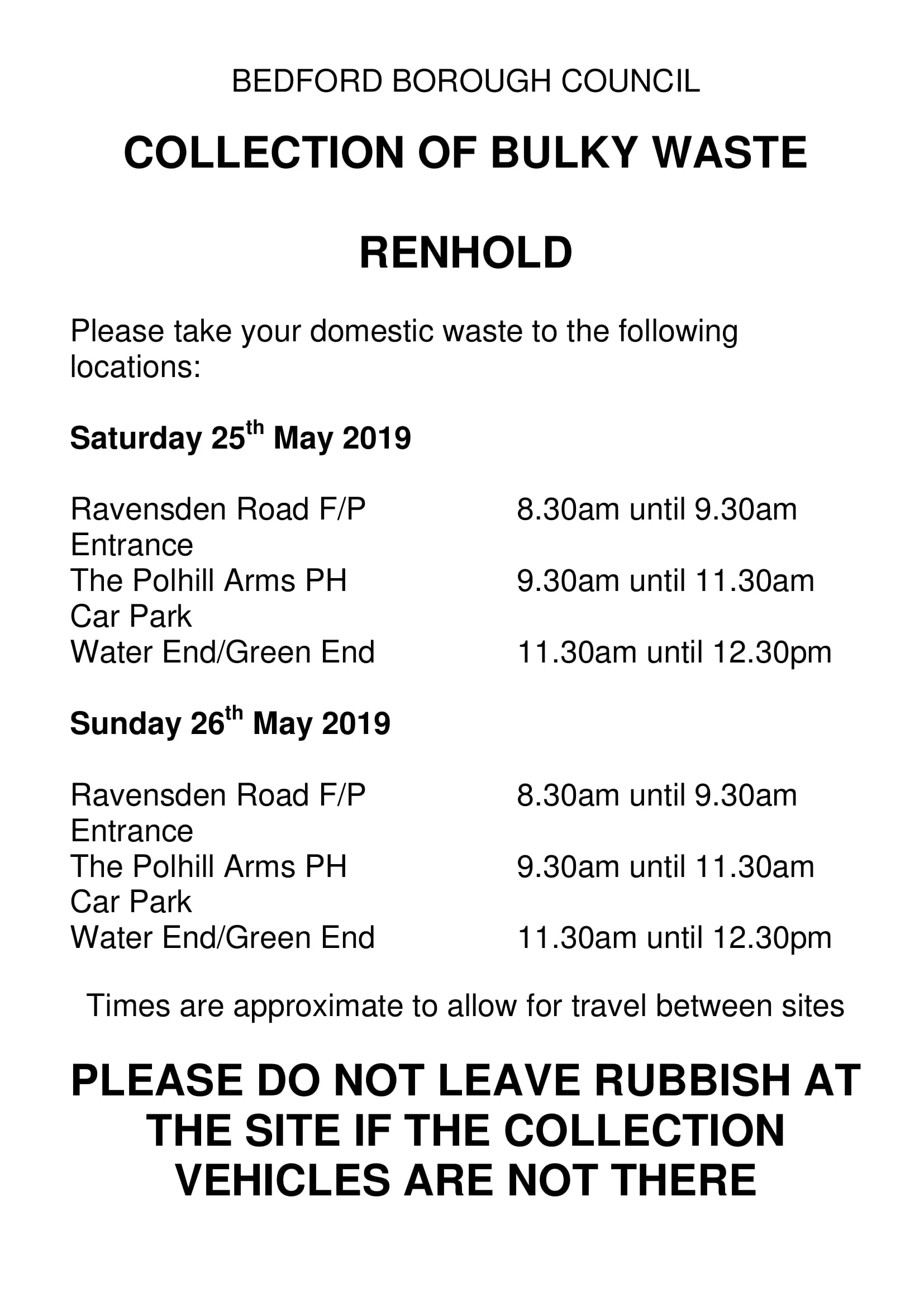 More info here.