Renhold Stitchers
The Renhold Stitchers meet in the Chapter House at All Saints Church between 10:30 and 12:30 on the third Thursday of the Month.
For more information contact Sheila 01234 771328; Jackie 01234 870271 or Elizabeth 01234 771619​.
Below is a photo of the Harvest Quilt made by Renhold Stitchers and hung by Albert Browning.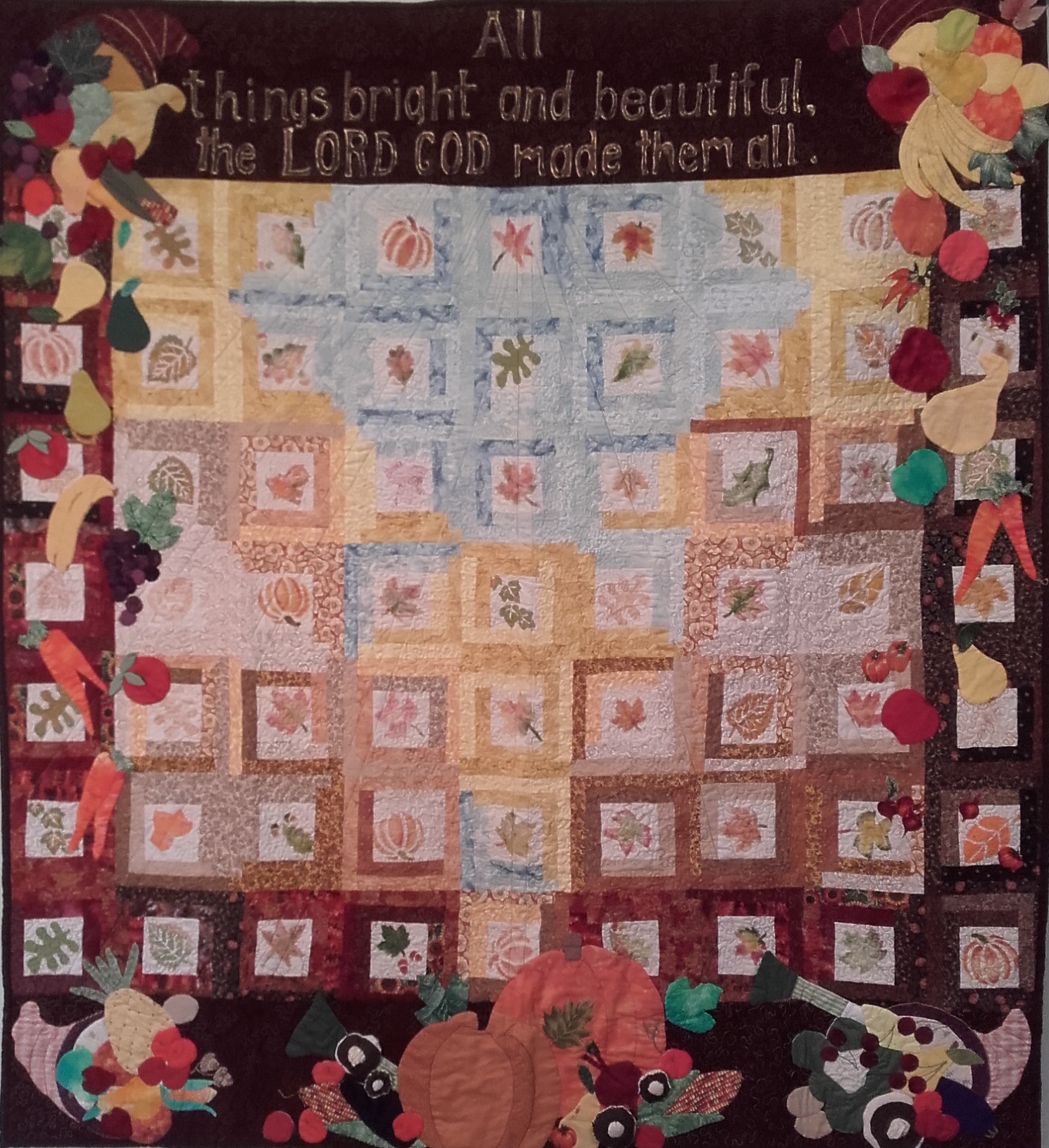 ​