Renhold Chapel Coffee Morning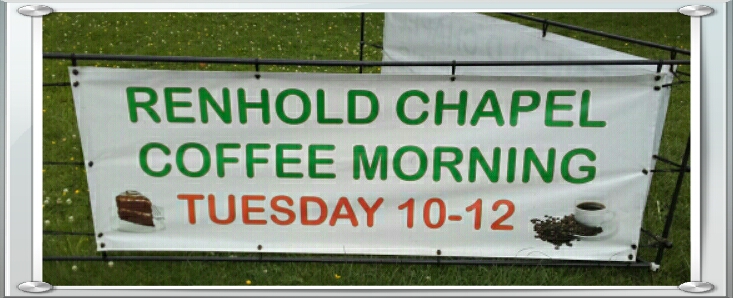 The coffee morning meets on the second Tuesday of each month. There is a no charge but there is a collection pot is available for donations.

The next chapel coffee morning is on the 9th October. The remaining dates for 2018 are as follows: 13th November and 11th December.
The dates for 2019 are as follows:
8th January, 12th February, 12th March, 9th April, 14th May, 11th June, 9th July, 13th August, 10th September, 8th October, 12th November and 10th December.
Should you wish to attend the Coffee Morning starts at 10am. If you'd like further information or have questions please contact the Chapel here.