Removal of Telephone Box
On the 4th August 2016, a public notice was added to the telephone box Payphone Kiosk at Woodfield Lane. The plan is for BT to remove the the phone box.
There is a consultation period for 42 days from the above date. More infromation can be obtained from the Local Authority Planning Department.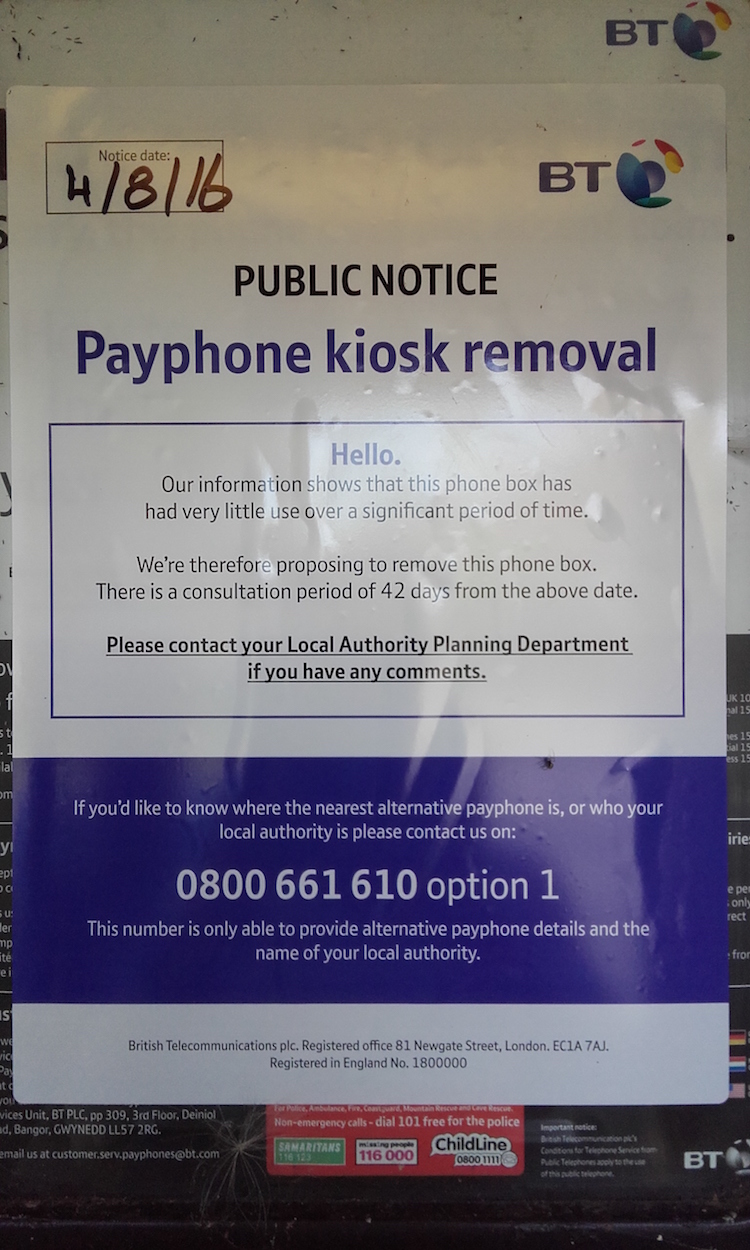 ​